Arise Conference 2021 Recap
"... Arise, shine, for your light has come" (Isaiah 60:1) ARISE was an incredible event with so many women gathering from the Eastern North Carolina region to lift high the name of Jesus. We had about 100 churches represented at ARISE and we wanted to share a beautiful recap of the event with you here!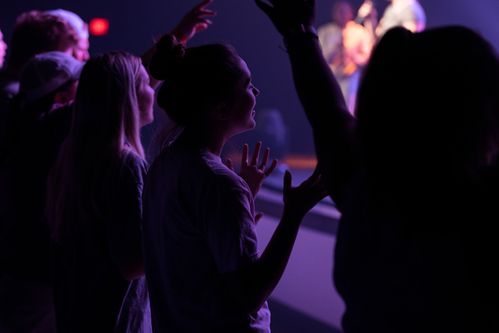 The Ignite Women's Newsletter
She is clothed with strength and dignity; she can laugh at the days to come.
Ignite Women is the women's ministry of Ignite Church. This is a place for women to connect with other women at Ignite and grow together in sisterhood and purpose. We have quarterly large gatherings and smaller gatherings in between.
Get connected. Go deeper.
Find other women at the church to walk through life with and grow in your walk with Christ.
Meet our new Women's Pastor
Meet Jennifer Kelly, Ignite's Women's Pastor. If you have met Jennifer then you know that her passion is to lead women to become fully devoted followers of Christ.

Jennifer is an avid reader, writer, life-long student, and follower of Jesus. She loves being outdoors and going on walks with her family. She joined the Ignite family in March of 2021 along with her husband, Mike, and their three daughters, Kaytlin, Khloe and Addilyn.

Jennifer graduated from Colorado Christian University in 2017 with a B.A. in Biblical Studies. Currently, she is working toward attaining her M.Div at Fuller Theological Seminary.
We'd love to hear from you. Fill out the form below to get started.