She is clothed with strength and dignity; she can laugh at the days to come.
Tapestry is the women's ministry of Ignite Church. This is a place for women to connect with other women at Ignite and grow together in sisterhood and purpose. We have quarterly large gatherings and smaller gatherings in between.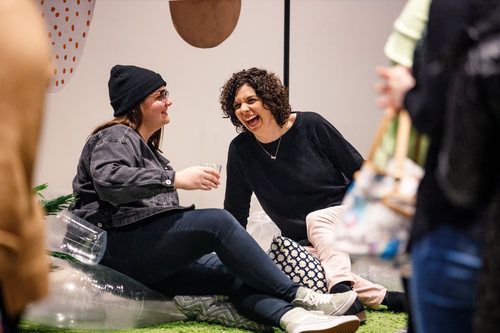 The Discipleship Collective is a year long mentorship program designed to bring women together as they walk through scripture and real life topics. Register to either be a Mentor (someone who leads another woman through this curriculum) or a Mentee (someone who is led through this curriculum)

Once you register our team will work diligently to get you in contact with a Mentor or Mentee.
Get connected. Go deeper.
Find other women at the church to walk through life with and grow in your walk with Christ.
We'd love to hear from you. Fill out the form below to get started.